How to Get Great Looking Packaging from Box Manufacturers!
To get the desired results for custom packaging, it is essential to let box manufacturers know the print requirements and ask from them.
Customization in online businesses or e-commerce has gained massive importance. For online businesses and e-commerce, the boxes with customization according to the customer's requirement are made which attracts a lot of new buyers as well. In today's world, customers are more attracted to those businesses that have a good outlook with captivating pictures. This is for the most obvious reasons as people tend to judge a book by the cover. Box Manufacturers in this regard play a key role to determine what the customers want and shaping those requirements to a box is the most important factor.
In businesses, if the packaging is not up to the mark it can be considered as one of the main reasons for not being able to generate leads and make the conversion rate higher. There are certain requirements that you need to inform box manufacturers about custom packaging to achieve the results that you want to see as a reality. Here are some of the few things that you need to consider while ordering for your custom packaging.
Inform About Your Brand
For some people, this might not be necessary. But if we look from a different perspective, we would come to know letting box makers know about your brand will help them make the boxing that clearly delivers the brand voice other than content. Your packaging tells a lot about your brand voice as it serves as a marketing and advertising tool. When you tell the manufacturers about your brand, its audience, and target it might also get you different creative ideas to make your signature design. So, if you cannot make one decision for yourself then you can let them know about it and get creative ideas.
Packaging Material Preference
Every business has its unique preference for the material for the packaging. It is important to let your manufacturer know about the kind of packaging material you want. It is also recommended to ask your customers about their preferences and what kind of material they expect from the business they order. There are several materials such as cardboard, types of sheets, and the list goes on. Apart from that, your packaging must be in accordance with the type of products you sell. For an instance, if a business sells cosmetic products, then packaging must go along with it to create a powerful impact.
Questions to ask from manufacturers
Apart from specifying your details to the box manufacturer, a business owner must ask questions for their satisfaction from the manufacturer of the custom printed shipping boxes. Let's look at the question to ask before you order for shipping and packaging boxes.
Expectations for Customer Service
Before you sign a contract, make sure to inquire about the level of customer support you can expect from your custom box supplier. Will they be able to provide you with order tracking information? Is there a live chat option available to ease the process? The relevant answers to these queries will allow you to determine whether the company suits your needs or not. It will also guide you about the company's working culture. In this way, you can expect the results of partnering with them beforehand.
The lead-time length is the time it takes for a product to be developed.
It is important to ask your supplier about their working hours and lead time in advance. This helps you in expecting the delivery on time. Moreover, when the packaging orders are placed while knowing the lead time, shipping is never delayed. Always make sure that your supplier's lead time is suitable for you and works well for the business that you normally execute.
Deadline Obligation and Punctuality
Before you proceed any further, keep your deadlines in mind. Also, it is better to confirm beforehand if your supplier can meet those deadlines or not. It is better to get an agreement done earlier since it will make things go more smoothly later. Your best bet is to choose a company that has a 99 percent (or higher) success rate in fulfilling deadlines. Meeting deadlines is important since the delivery of your products greatly depends upon the box delivery.
Estimated Cost
Is it possible for them to provide you with a simple, zero-requirement price estimate? A reliable provider will always make it easy to get in touch with him and receive a free quote for custom boxes or free delivery, over the phone as well as online. The reliable companies offer a reasonably handsome quote to make you a returning customer.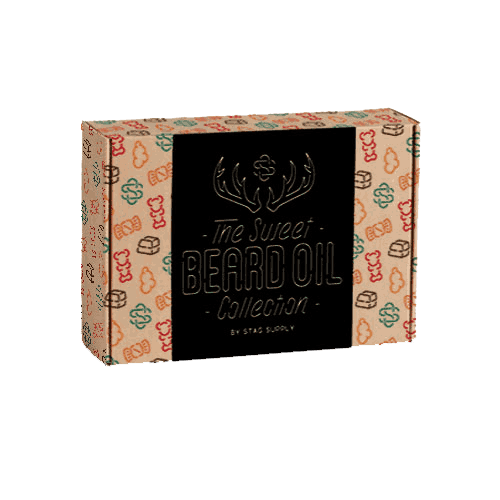 Products Range
Do the manufacturers only sell plain boxes or one-color printing boxes?
You may also ask if they sell two-color printing, flexible art and logo creation boxes, and a variety of other high-end printing services. Keep this in mind that what the manufacturers have to offer must align with your needs now and, in the future, as well.
Technical Specifications
Is there a particular feature, such as an online box configuration tool, that can allow you to purchase the shipping boxes and have them delivered the very next day? What is the size of their production facility, as well as the size and skills of their design team? Questions like these will surely assist you in determining which supplier is best suited for you.
Years in the Industry
Before entrusting your items' packaging to a provider, you should ask how long they've been in business. Are they a 50-year-old company or a five-year-old company? The answer will often determine their level of expertise, understanding, and reputation.
Everyone who sees your package in transit, especially those to whom it is delivered, can see your brand through the unique corrugated boxes you ship your products in. With that being said, the instructions to the manufacturers should be very clear along with all requirements and how you want it to turn into reality. Also, never hesitate to show any material or reference picture that could help you to achieve the results realistically. If you are looking for service providers that give you the best experience for the shipping boxes, then visit Vista Blue.
Ordering with them would help your business to gain more customers and develop your plans for custom packaging and shipping in a more feasible manner. Visit the website and make your business flourish now in no time.