Before Leaving for a Round-the-World Trip, Do These 10 Things
Hello there! As it relates to travel during these times, please follow all local guidelines and regulations.
1. Check Visa Requirements
A bit of lead time is probably one of the most important things since the visa process can sometimes be complicated and different for every country.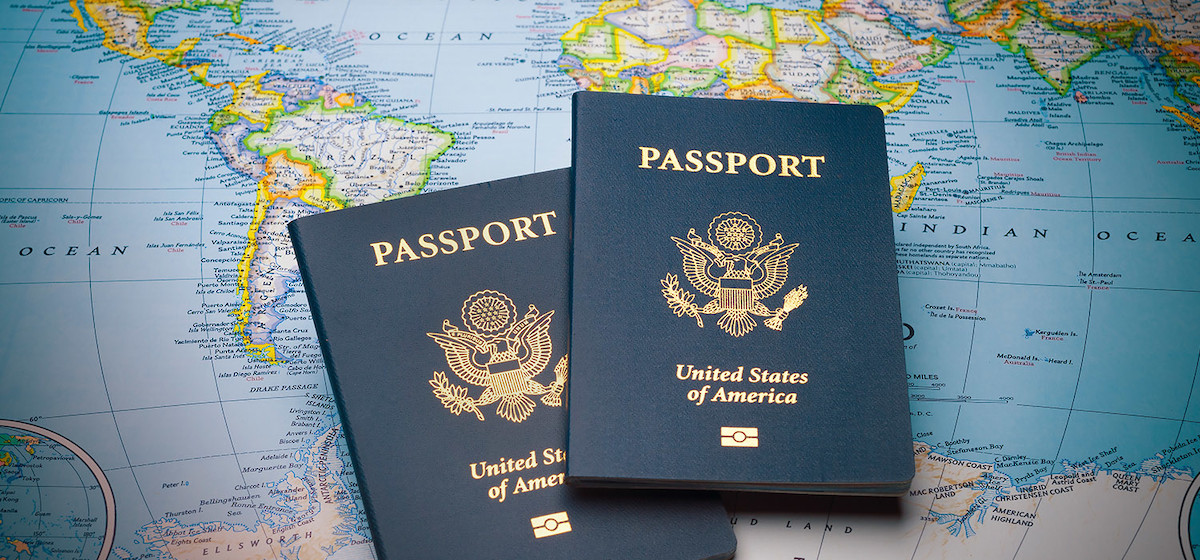 If your itinerary is fixed
The destination of your RTW trip may already be known to you. You'll find it much easier. Check the U.S. State Department website for all visa requirements for each country, and they'll provide instructions and links for how to do so. This information is best organized in a spreadsheet - I love Google Sheets for this.
If your itinerary is flexible
Some people, like me, may want to allow room for spontaneity and flexibility, which makes planning for visas more difficult. If this is the case, I recommend creating a wishlist of all the places you wish to visit during your travels. If you know you're going to Thailand and Cambodia for sure, add Vietnam and Laos to the list just in case you decide to incorporate them into your itinerary because they're so close.
Alternatively, you can visit the US State Department's website to see all the visa requirements for each country separately. They will provide instructions and links on how to do so for each destination.
What you'll need
If you are a US citizen, you can usually pay a small fee for a tourist visa for 30-90 days as long as you have some empty pages remaining on your passport and your expiration date is more than 6 months away.
You may need to have your passport photos printed or go through a lengthy application process (ahem, India). Now is the time to take care of this so you won't be stressed closer to your departure date!
As I mentioned, you don't necessarily need to apply for a visa for every country you may visit on your travels, but at the very least being aware of what the requirements entail and keeping detailed notes will ensure that you don't end up getting surprised and disappointed while travelling. If you think that getting one visa in a foreign country will be too challenging, just get it done while you're at home to avoid stress later on.
2. Figure Out What to Do With Your Personal Property
Luckily for me, I was renting at the time I started planning my round-the-world trip and subletting from friends, so once I decided to leave it was relatively easy for me to move. It was a different story for my car. The lease I was in still had a year left, and let me tell you, those leases are hard to break.
It's a big step forward in your estate planning to decide what to do with your home, car, pet, or other property while you're gone.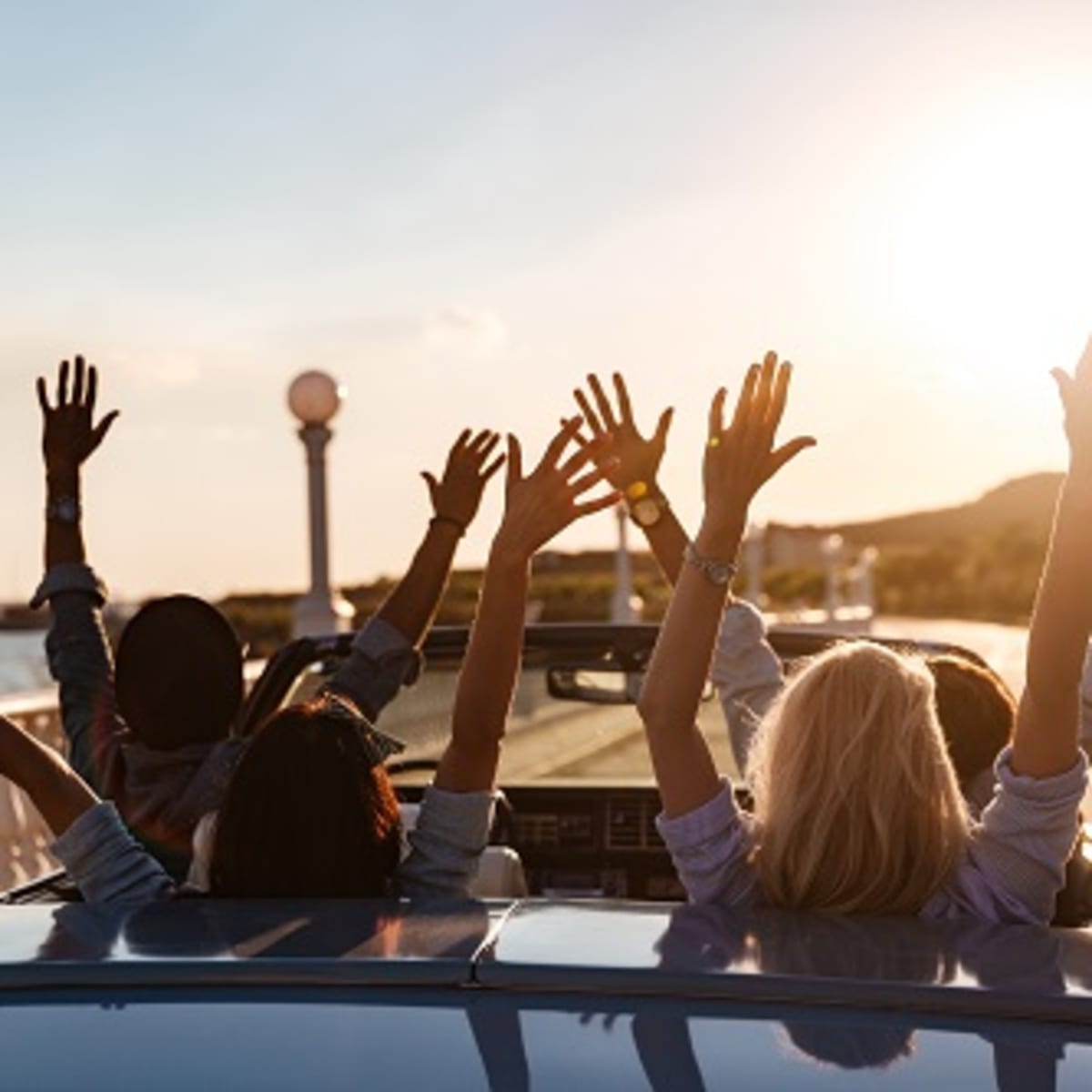 It's a very personal decision based on what's right for you and your situation, but I can tell you that letting go of your belongings is a very liberating experience.
Here are some ideas of options to get you thinking:
Airbnb lets you rent out your home or apartment and store your belongings
Put your belongings in a POD and store them somewhere safe while you're away
Look for a friend to take over your car lease (that's what I did!)
Sell your vehicle
While you're gone, ship your car to your parents (I recently used Autostar Transport Express to ship my car across the country to Puerto Rico and they were great).
You can pay a friend to take care of your pet temporarily
Hire a house sitter or go on Trustedhousesitters.com to have someone stay at your place, water your plants and watch your pet while you're away
You can sell old furniture on Craigslist or Facebook Marketplace
or sell old clothes on Poshmark
Donate to Goodwill
Hold a yard sale to make some money
Your belongings can be stored at a friend's house if they have extra space in their basement or attic
Your furniture can be lent to a friend while you're away (this is especially helpful for friends who have just moved and don't want to spend a lot on new furniture).
These ideas should start getting your wheels turning, and hopefully, you can find a solution that works for you! It may seem scary to get rid of so many of your things at first, but once you start travelling you'll see they are just things. Experiential learning trumps all, and you'll soon forget most of the things you left behind.
3. Get Your Banking and Finances in Order
Getting your banking and finances in order before you leave on your RTW trip is a crucial step. This will relieve you of so much stress and save you money in the long run. Here are some of the most important things you need to do before you depart:
Get a credit card with no foreign transaction fees
3% foreign transaction fees can add up fast if you're swiping your way around the world. There are plenty of cards on the market that offer no foreign transaction fees and tons of travel benefits, including the Chase Sapphire Preferred. Research your options to find one that meets your needs.
Set up a second bank account with no ATM fees
If you are travelling to Asia or Central/South America during your trip, you will find that many places will only accept cash. You can put that money back in your pocket by opening an account that reimburses ATM fees (like Charles Schwab, which is what I use) so you worry less about frequenting ATMs and spend more on experiences.
Additionally, having a second bank account is a good idea in case anything should happen during your travels, such as losing your debit card or having your card stolen.
Personally, I use my Chase checking account to hold the majority of my money and my Charles Schwab account when I travel. Due to this, I only transfer small amounts of money into my Schwab account at a time and use the debit card at all ATMs abroad. My system has worked for me, but find something that works best for you.
Set up bills for online bill pay or autopay
Bills are the last thing anyone wants to deal with. You'll find them particularly troublesome while you're gallivanting around the world. You can set up your bills for online bill pay (and go paperless) before you depart to make this process super seamless - or even better, set them on automatic payment so you don't have to worry about it during your trip!
Call your bank to let them know you'll be travelling
Because I travel so frequently, my bank and credit card companies have stopped caring when I'm abroad, but in the beginning, I had to notify them so that they wouldn't mark my charges as fraudulent and lock me out.
Once you have a more solid idea of your itinerary, contact your credit card companies and banks to inform them of your travel dates and the locations you will be visiting so they don't flag your charges as fraudulent.
4. Hold Your Mail
Since you have already decided to go paperless on your bills, your mail volume should be reduced significantly. You'll still need to figure out what to do with any lingering mail while you're away.
Since I was going to be gone for almost a year, I personally changed my address to my parent's house and had them send me any important documents via email. This isn't the only option.
Here are a few different ways of handling your mail while you're abroad:
Consider having a house sitter or trusted neighbour collect your mail daily and email you important items if you're keeping your home
Forward your mail to a friend or family member so they can hold it for you
Put a hold on your mail with the US Post Office (limit is 30 days, so this only works for shorter RTW trips)
You can use a mail forwarding service/virtual mailbox that will scan the outside of your mail and notify you if you want something opened or discarded. If you're giving up your home and need a new permanent address, you can use the address of the service.
5. Obtain travel insurance
You must have travel insurance. But why, isn't that a waste of money? You might be wondering. Now is the time to ask yourself: Is your peace of mind a waste of money? Are your safety and financial future waste of money? I hope the answer is no.
The bottom line is that you never know what will happen on your trip. There is always a possibility that you could get out completely unscathed, OR you could get in a scooter accident, have your entire bag stolen, come down with malaria, or have to cancel your whole trip due to a family crisis back home. Even though you cannot predict how life will unfold, you can be smart and prepared to deal with unfortunate circumstances.
If something does go wrong, you will be covered and your savings won't be wiped out. You need medical evacuation coverage if you become severely ill or injured and need to be flown back to the U.S. for treatment. The costs alone for medevac can be upwards of $100,000, and no one wants to pay that out of pocket or ask friends and family for assistance. By paying a small fee for travel insurance during your trip, you can avoid this stress.
Since three years ago, I have personally used World Nomads insurance. This full World Nomads review explains how travel insurance saved me $1,500 when I had to fly home with a few hours' notice.
6. Unlock Your Phone
When travelling around the world, you'll want to be able to buy local SIM cards to switch in and out of your mobile device. This is the most affordable option and allows you to access local providers.
I personally use T-Mobile's international plan nowadays since I am back and forth between travelling and staying at home, but when I was abroad for long periods, I used local SIM cards. You can only do this if your phone is unlocked. Make sure this is done before you depart by contacting your carrier.
7. Check Vaccination Requirements and Immunization Records
The first step will be to obtain those records so you don't double up on vaccinations.
Visit the U.S. State Department's website to learn about vaccination requirements for all of your travel destinations. Also, you can schedule an appointment with Passport Health in your area where you will be advised on all vaccinations needed for the destinations on your itinerary.
Personally, I think they go overboard with the suggestions, and you don't have to get everything under the sun - but I'm not a doctor, so don't quote me. Make the appointments, gather all the information, and then decide what is best for you.
8. Get Your Passport Up to Date
Passports are one thing you absolutely can't travel abroad without. Start by applying for a passport if you don't have one. If you already have a passport, check the expiration date to make sure it's still valid.
Several countries require a six-month validity on your passport at the time of travel, so plan accordingly if your passport is due to expire soon. Learn how to apply for and renew a passport here.
9. Get an International Driving Permit (IDP)
You'll need an international driver's permit if you plan on road tripping or renting a vehicle in any of your desired destinations (yes, even on the other side)! You will still need your regular driver's license back home, which must be valid for another 6 months from the date your IDP was issued.
The State Department recognizes only two organizations as being able to issue IDPs: AAA and AATA. In the event that you see another website offering IDPs, it might be a scam, so avoid dealing with any vendors other than these two. Personally, I applied for my international driving permit through AAA and found the process to be very straightforward.
10. Set a Budget
It may not be the easiest step, but it is undoubtedly one of the most important. You need to keep an eye on your spending if you want your vacation to last longer and you want to do everything you've dreamed up for it.
It is a bit more complicated to plan a budget for an RTW trip since it will change from country to country. You may want to get a bit nerdy with some spreadsheets on Google Sheets and create a tab for each destination to stay organized.
Some steps for setting an RTW budget:
Create a spreadsheet in Excel or Google Sheets with tabs for each destination you'll be visiting.
Research the typical prices for essentials like accommodations, meals, and ground transportation. Daily expenses such as these are non-negotiable items that you'll have to pay for in each destination. Blogs and other resources provide detailed information about how much you can expect to spend in any given country.
Add a section on each tab to list the special activities you'll want to do in each location. Depending on the type of activities you like to do while travelling, this will affect your budget much more. From a cheap food tour in Barcelona to a live-aboard scuba diving excursion in Indonesia, this could be anything.
Once you have an idea of your costs while in each country, you will have to factor in your transit costs getting to and from each destination, as well as all of your gear and pre-trip costs. For example, you would apply for visas, purchase luggage and supplies, pay for vaccinations, etc.
Add about 20% to what you think you'll spend to give yourself some wiggle room. My experience has been that when you're in a location that you may never be in again, it's hard to turn down once-in-a-lifetime opportunities, so give yourself some wiggle room!
Once you create this ideal budget, you may find that it is more than what you have saved or expected to spend. During this time, you should adjust your activities and time spent in each destination to come up with an itinerary that fits your budget.